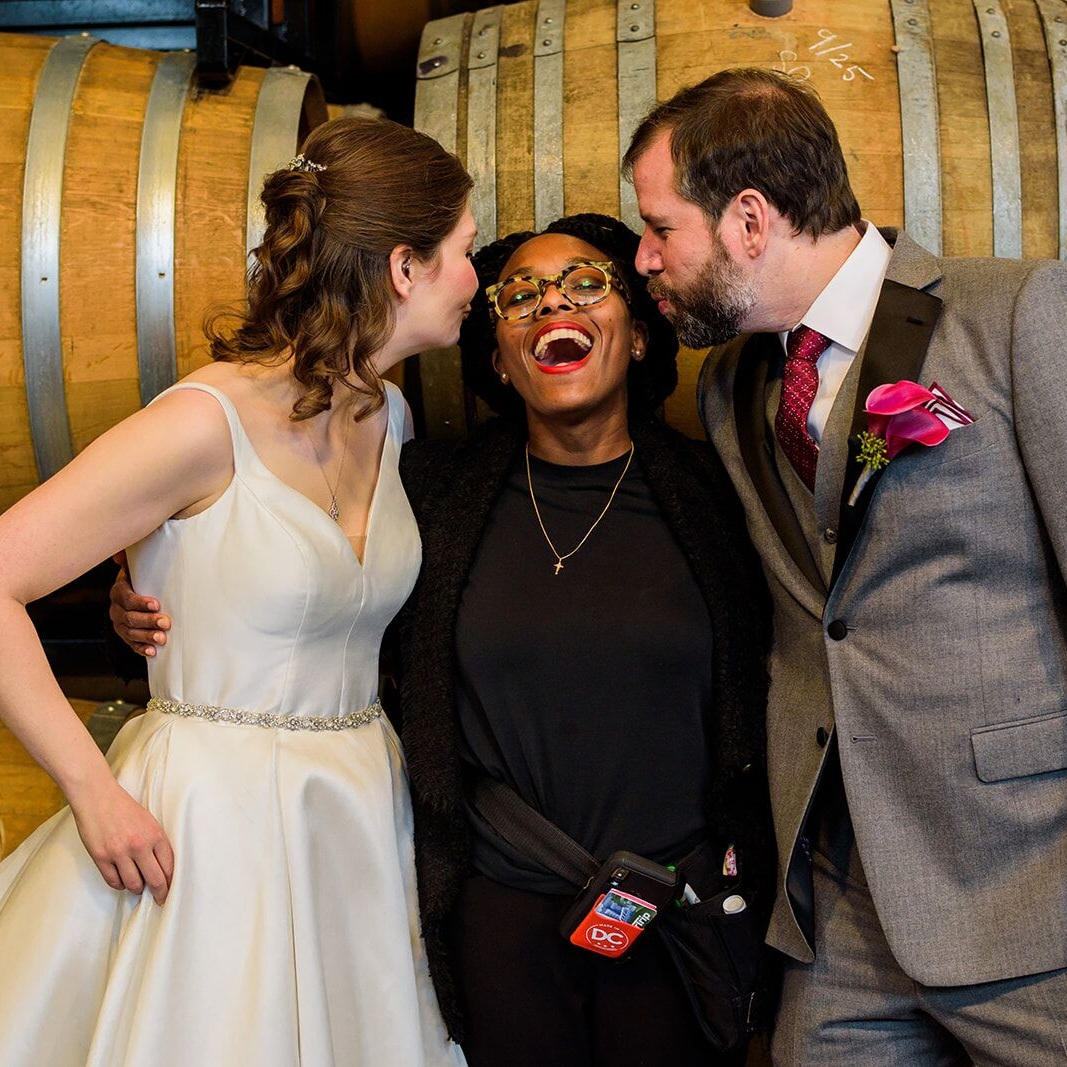 Danielle & Andy
Words cannot express how grateful we were for Tiffany! She helped us bring our vision to life and gave us a day that our friends and family will be talking about for years to come
Devon, Groom
Magical days require magicians and Tiffany has more than a few tricks up her sleeve. Her wizardry comes in the form of event planning and attention to detail. Her advice was timely and soothing given the natural anxiety that builds up over the process. A wedding is a memory and Tiffany never lost sight of that fact. It was displayed through the delicacy with which she walked us through and the professionalism of her execution.
Betsey, Organization Chair
And a REALLY BIG SINCERE, GENUINE, APPRECIATIVE, GRATEFUL "WOW-SHE-DID-A-GREAT-JOB-ON-HER-FIRST-TIME-AT-THE-BASH" to TIFFANY BALMER. Tiffany organized, coordinated, decorated, and got up REALLY EARLY two Sundays in a row and made both Sundays' events hum smoothly. (Some of the humming was actually me buzzing in Tiffany's ears with one issue or another.) A big hand to Tiffany, and may she be with us a long time!
Society Member, Attendee
The lunch was really lovely - you did a GREAT job! You saw to the details - from the centerpieces, to the "waitstaff" wearing black and white, to the Italian theme, to the soft lighting - everything worked well. The music was gorgeous for the video - Andrea Bocelli? I studied Italian in college, have forgotten all but a very little, didn't understand the lyrics, and it still made me cry!! The mark of a great soundtrack. It was all perfect. I hope it went well from your perspective, too! Thank you so much
Mother of the Bride
I was so against having a wedding planner but I am so happy that we got a wedding planner. Tiffany Balmer is da bomb.
Genna and Adam
Hiring Tiffany was hands down the best decision we made in the wedding planning process.
Brandon and Janiya
We just wanted to drop you a quick note and thank you so much again for planning the wedding of our dreams! Brandon and I are so grateful that you were there every step of the way when we couldn't be. You listened to our every wish, desire, and even threw in our tiniest details most would overlook. It was easy planning a wedding 2 hrs away with you as our wedding planner. Our family and friends are still raving about how smoothly our big day went and how romantic our theme was. We truly appreciate all of the hard work and the dedication from you and your team.
Kim, Bride
As a type A bride with event planning experience, Tiffany literally took my vision and worked her magic as she took our wedding beyond our wildest imagination. If any brides are considering this service, you cannot go wrong with Tiffany. She is extremely organized, a consummate professional, very personable and ran the most efficient wedding and reception I've ever witnessed. Her services were so noteworthy that many of our guests highlighted her as a part of how amazing their time was with the event flow of the reception. She is the absolute best and I cannot say enough about our gratitude to her for our special day!
Kerry & Vlad
.Tiffany so wonderful and hiring her was one of the best decisions we made! Tiffany was extremely organized, detail-oriented, highly responsive, and communicated well with us as coordinator for the month leading up to our wedding. She effectively learned all necessary details and points of contact, keeping on top of things with final details. She made sure that all of our other vendors knew the schedule for the day and knew where they needed for our ceremony and reception. She seamlessly solved occasional challenges during the day and evening. Thanks to Tiffany, we were able to enjoy every minute of our day without having to worry about what was going on behind the scenes. She was an absolute pleasure to work with! We highly recommend her!
Kristina, Bride
Torrence and I are so grateful to have had the opportunity to work with Tiffany and Events by TRB. Tiffany and her team were extremely professional and provided quality customer service. They went above and beyond the call of duty. She was such a help in allowing me to enjoy the event. She was intuitive, took care of everything I asked her. She showed grace and tact in dealing with a delicate issue that came up during the event. I loved that I could ask her to handle things and know they were handled! She is extremely professional and a fun person! We have already recommended Events by TRB to our friends! Sincere thanks and gratitude
Michael, Destination Wedding Vendor
The bride is very lucky to have you as a planner! You have been so detailed and organized throughout all of this! Wish all my rentals were like you!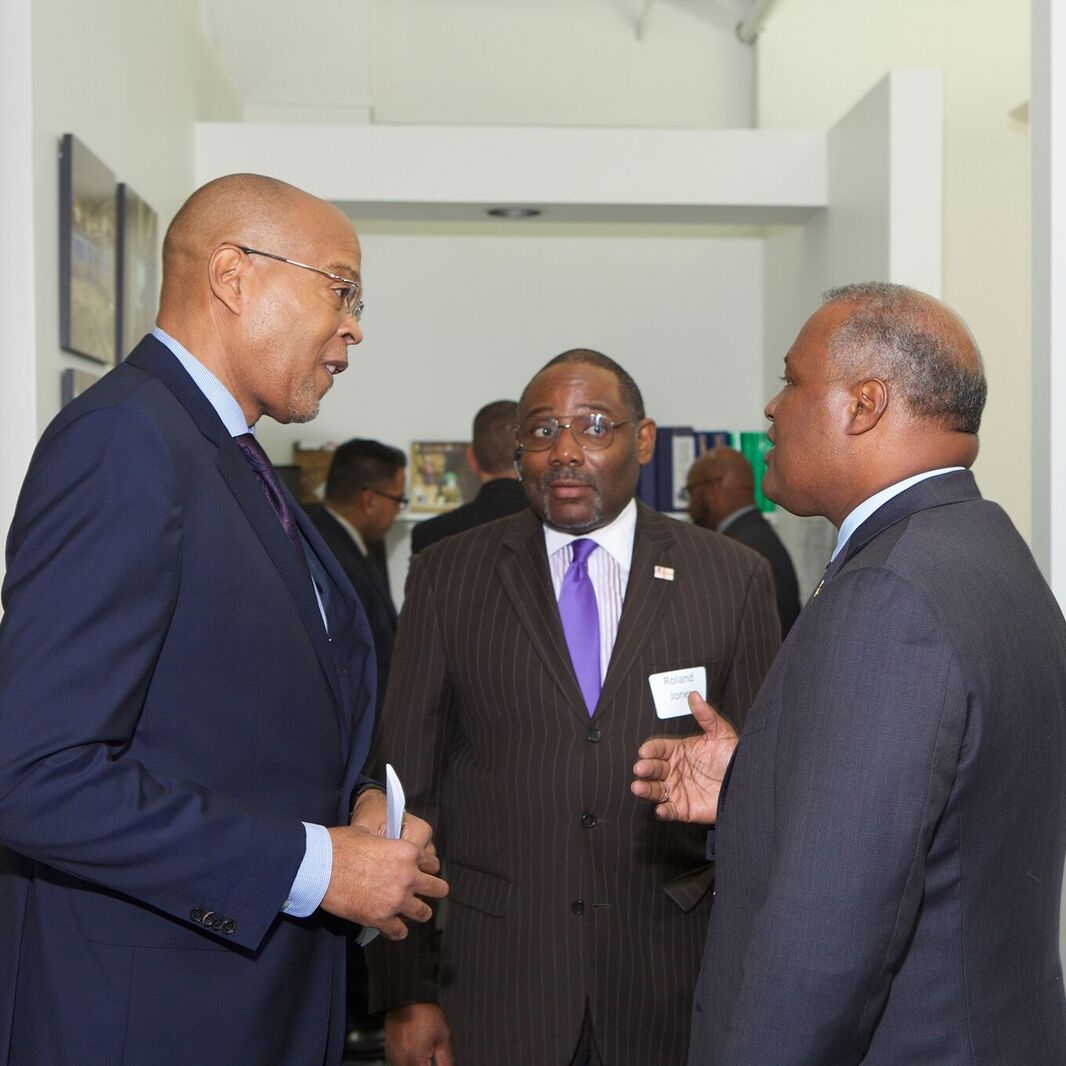 Bruce Owner of Construction Company
Tiffany did a fantastic job on our Grand Opening.